We now offer End-to-End offline translation, and this means you can translate between any two of the languages offered offline. If both of the languages you are using are available offline you will be able to activate offline mode.
If you have not installed the necessary offline languages you will be prompted to do so when activating offline mode.
You can also manually download language packs at the language picker if you tap on a flag, and then simply tap the blue cloud icon next to the languages. The blue cloud icon means the offline pack is available to download for that language; the green airplane icon refers to a pack that has been downloaded; a grey cloud indicates that that language is not supported offline. Supported languages could be find here.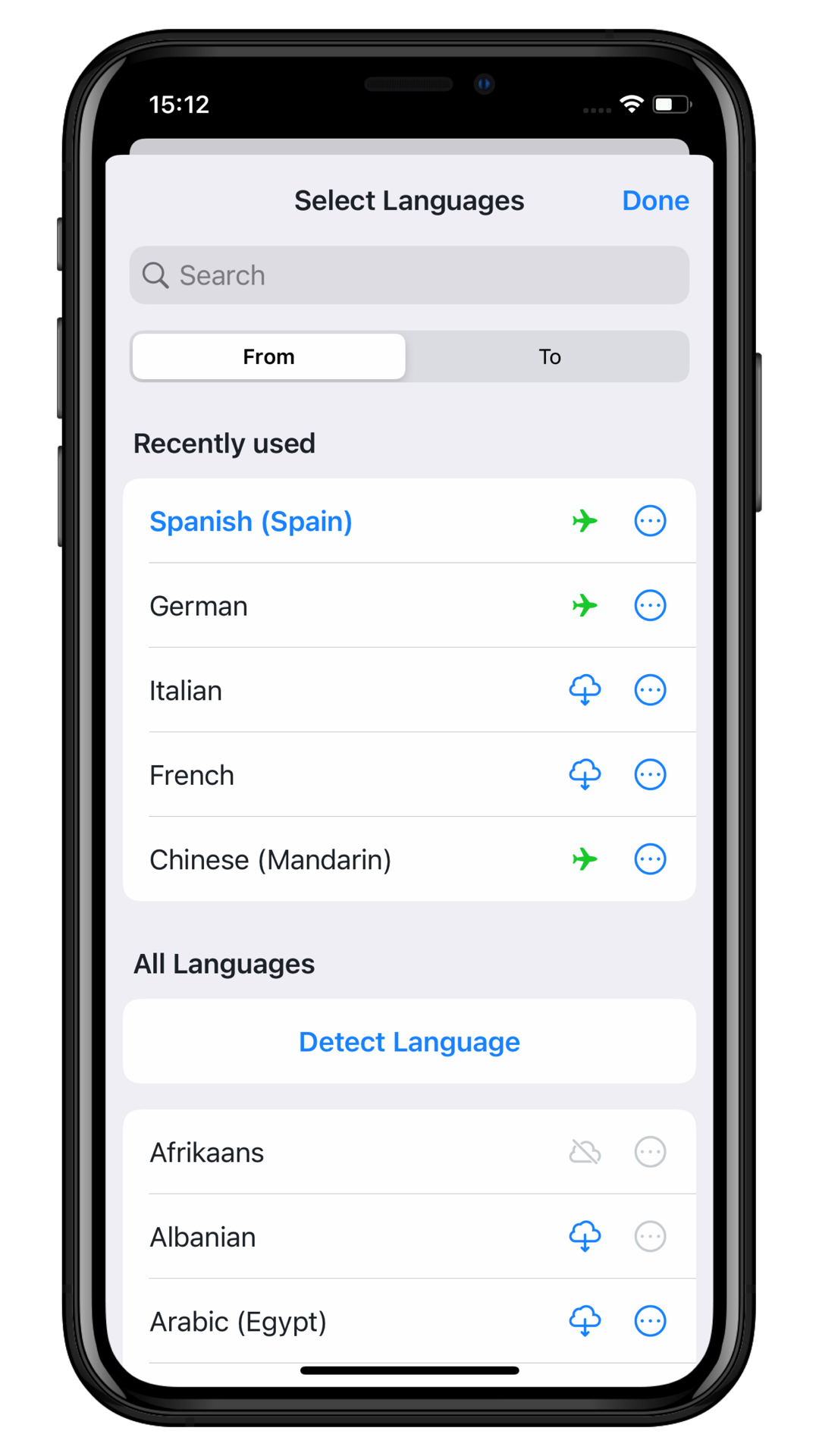 Alternatively, you could also download and manage all the language packs by first tapping the Cog icon to reach the settings menu and then Offline Mode.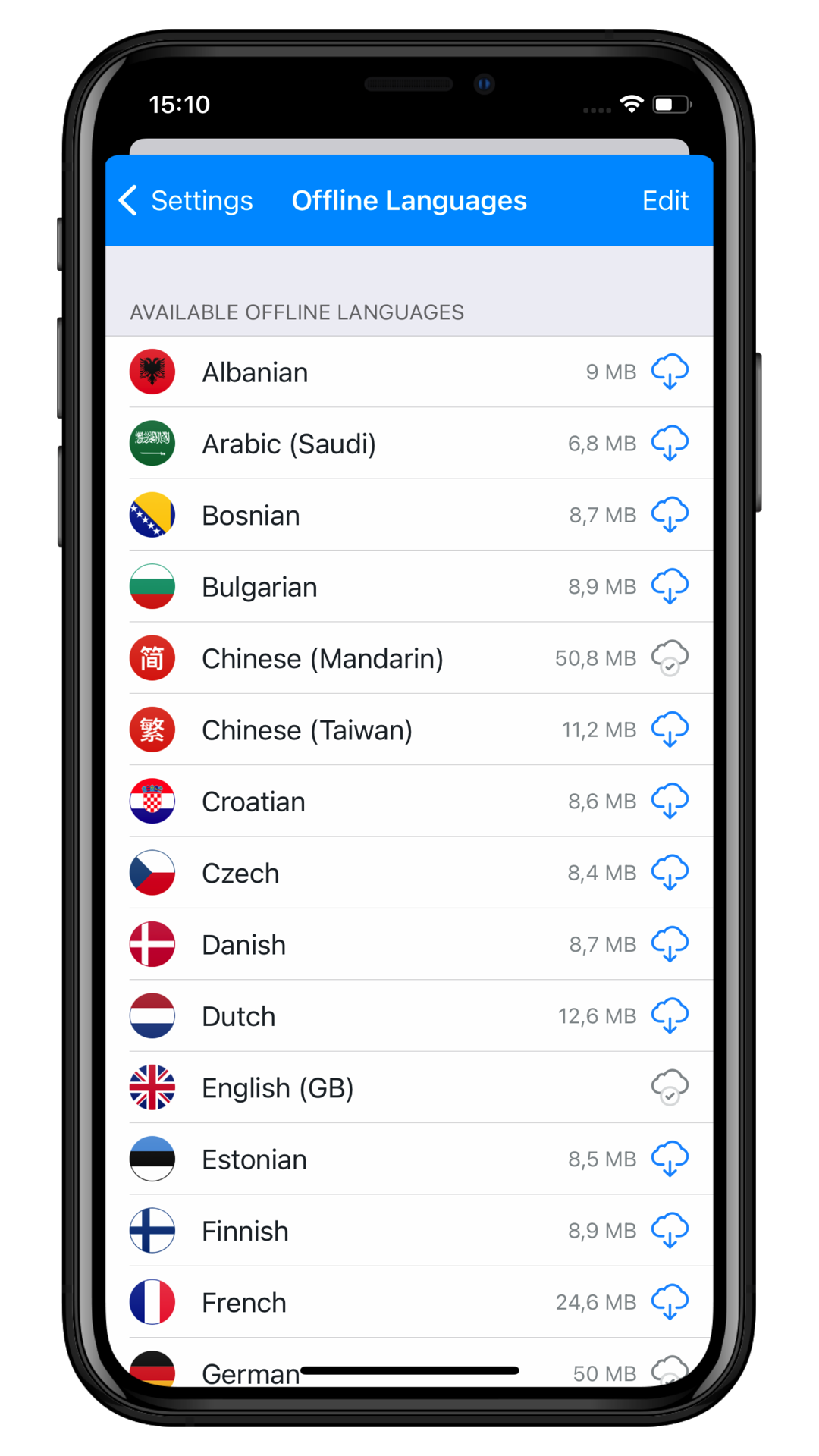 If you still have questions please Contact us.