If you would like to edit or cancel your iTranslate PRO subscription, you would need to do so with Apple directly via your iTunes account.
Unfortunately, iTranslate is not able to manage this for you on our end, but you could easily achieve it by following this guide from Apple.
Alternatively, you can access your Apple subscriptions directly from the app. First tap the cog icon to open the Settings menu, select the iTranslate PRO icon and lastly select "Manage Subscriptions."​ This will forward you directly to Apple's subscriptions page.

If you are using an iTranslate Account, once you have reached the Settings screen, first select your account at the top of the screen, then "Your subscription" and finally "Manage Subscriptions."​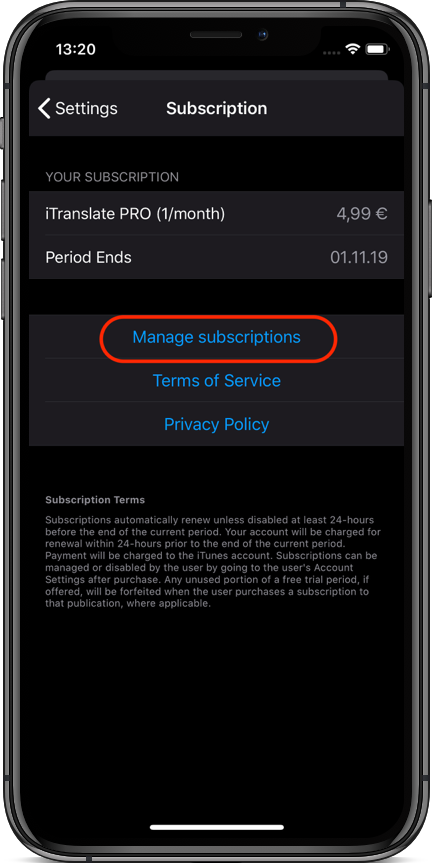 If you still have questions please Contact us.