To translate a webpage with iTranslate PRO in Safari​ simply tap the share icon, then the iTranslate icon at the bottom of the actions list and the webpage will be translated automatically in Safari. Before using this for the first time you will need to add iTranslate to the Activities list.

You can change the language of the translation in the app directly or in Safari.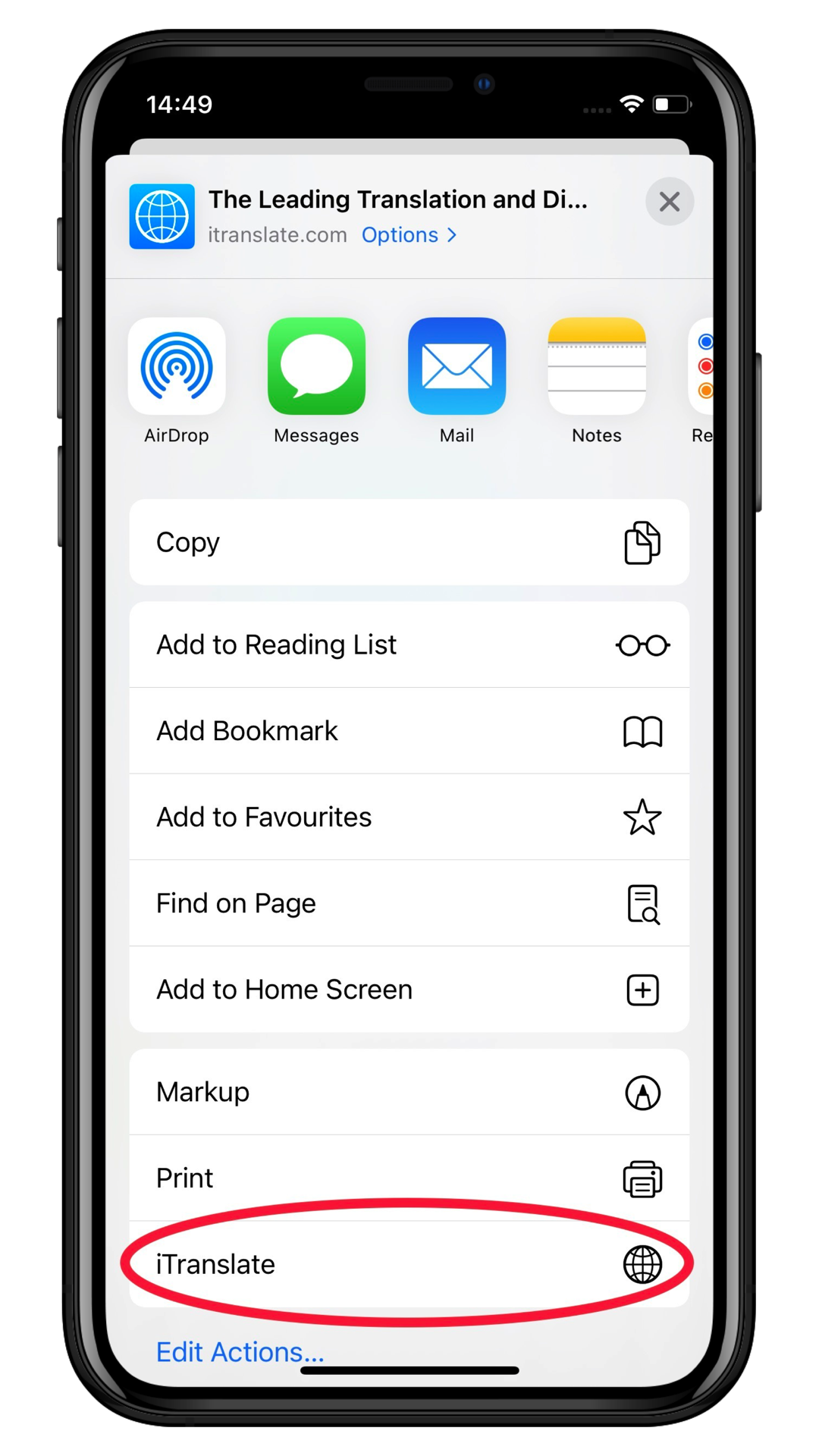 If you still have questions please Contact us.