When you encounter text you would like to translate in other apps select the text, if the option to Share is available you can translate this using the iTranslate Share Extension:
1. First highlight the text you want to translate;
2. Then tap Share;
3. Finally tap the iTranslate icon in the sharing options.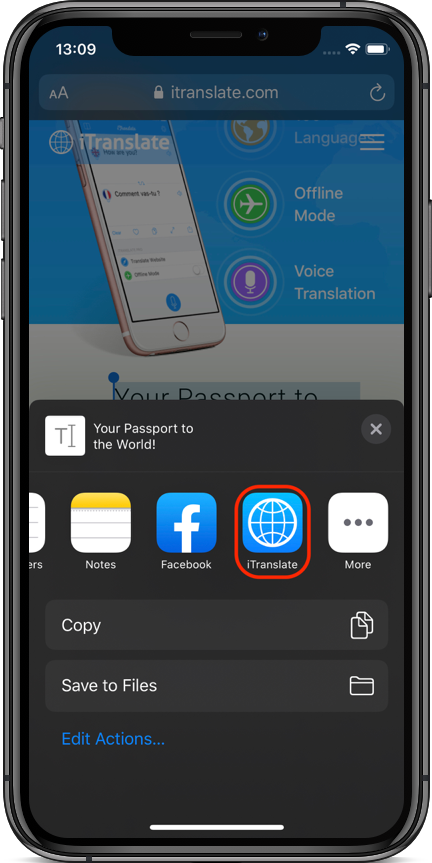 If you still have questions please Contact us.