​iTranslate PRO allows you to instantly start voice conversations in many languages. To get started tap the microphone icon in the app: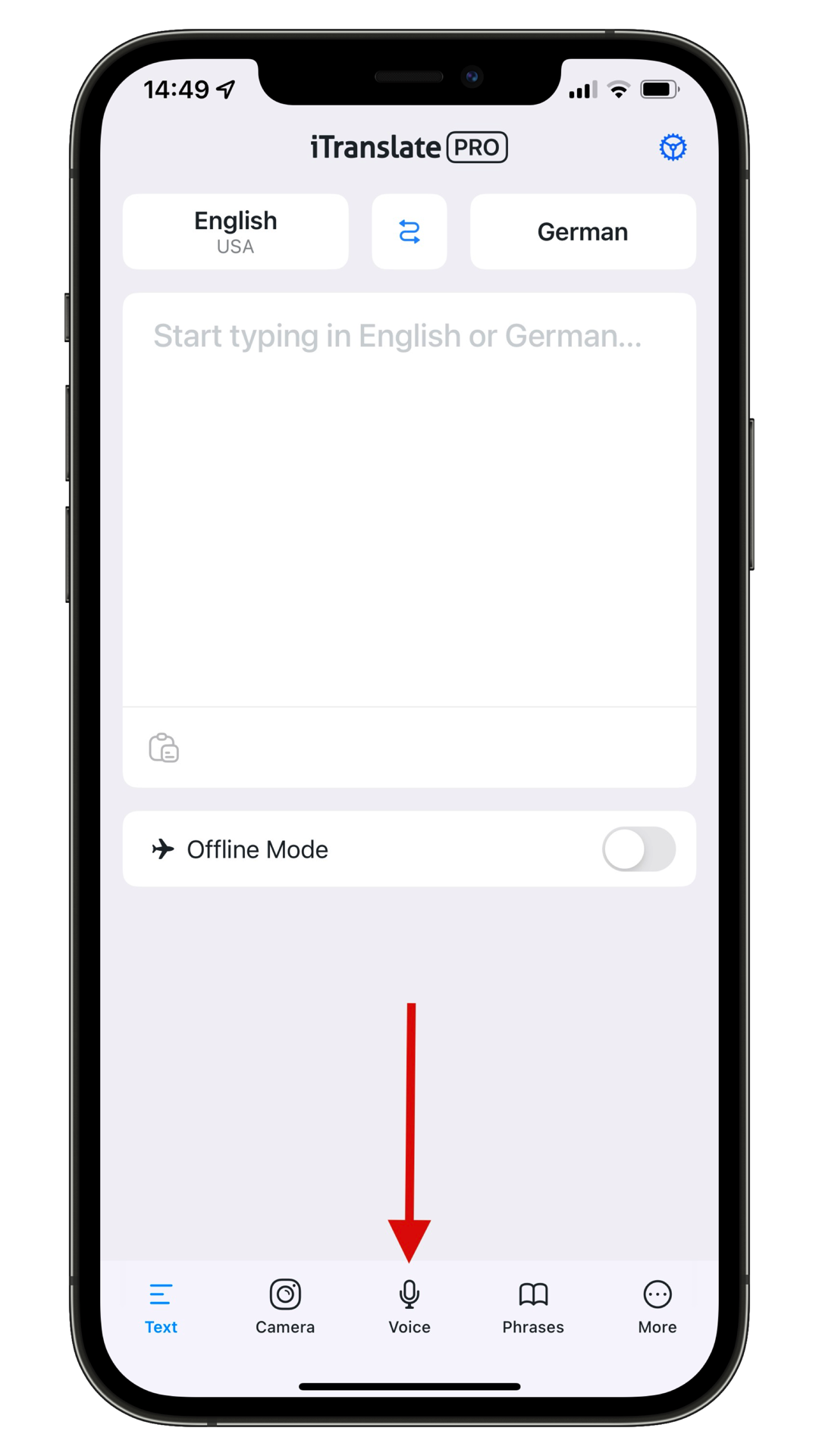 Now you would have to tap on the language icon you want to translate from, this will activate voice recognition. Speak the sentence and once you stop, voice recognition will stop automatically and will translate what you said.
You can disable automatic stop voice recognition in the settings of the app.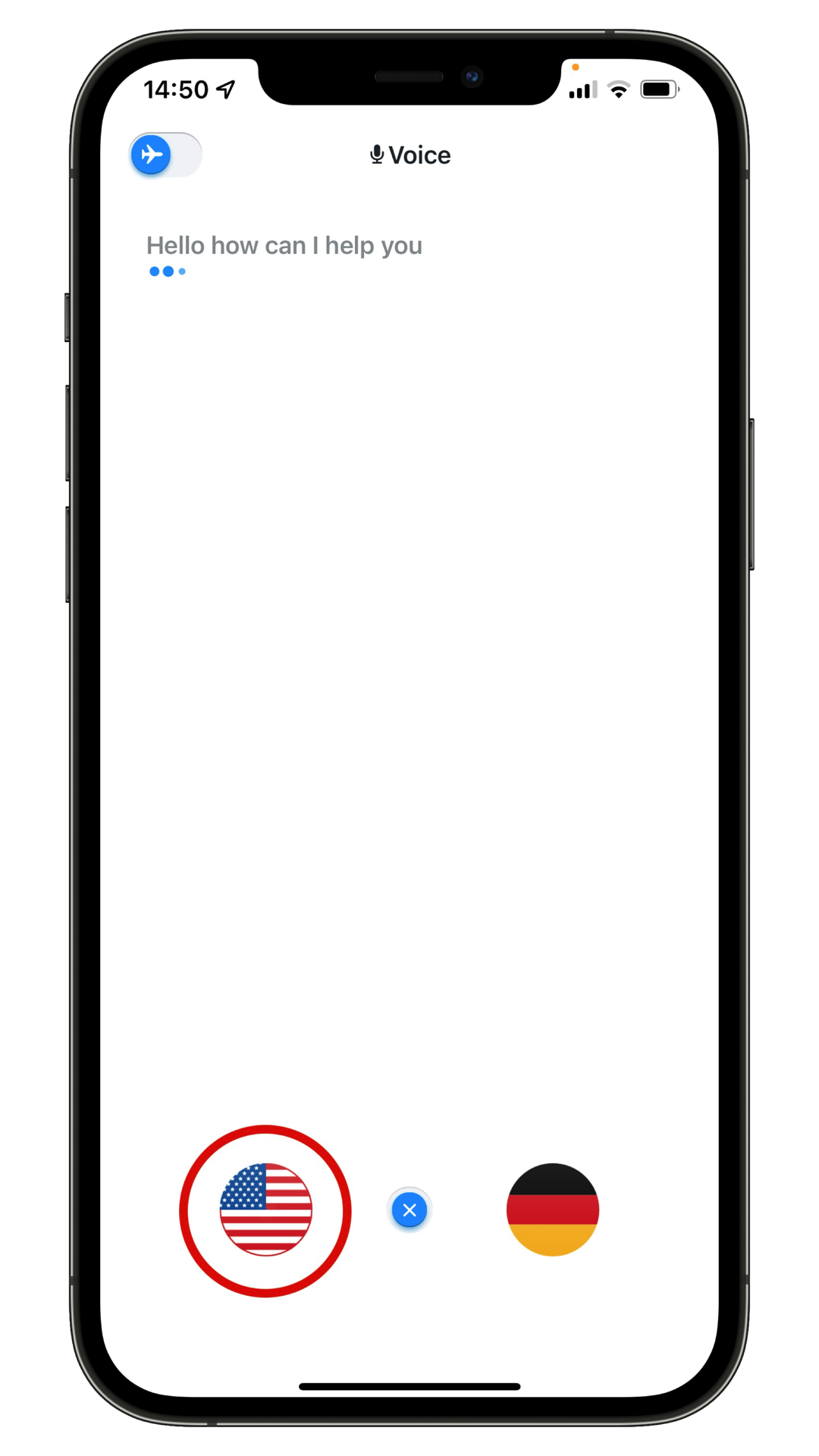 To change languages it is necessary to exit Voice Mode. You would need to tap the X between flags at the bottom of the screen, and then you will be directed to text translation where changing languages can be easily accomplished.
You can tap on the translated text to open a menu that enables you to:
add this text to favorites, speak it once more, expand text to full screen, edit the recognized text in case it needs a tweak, share and delete it: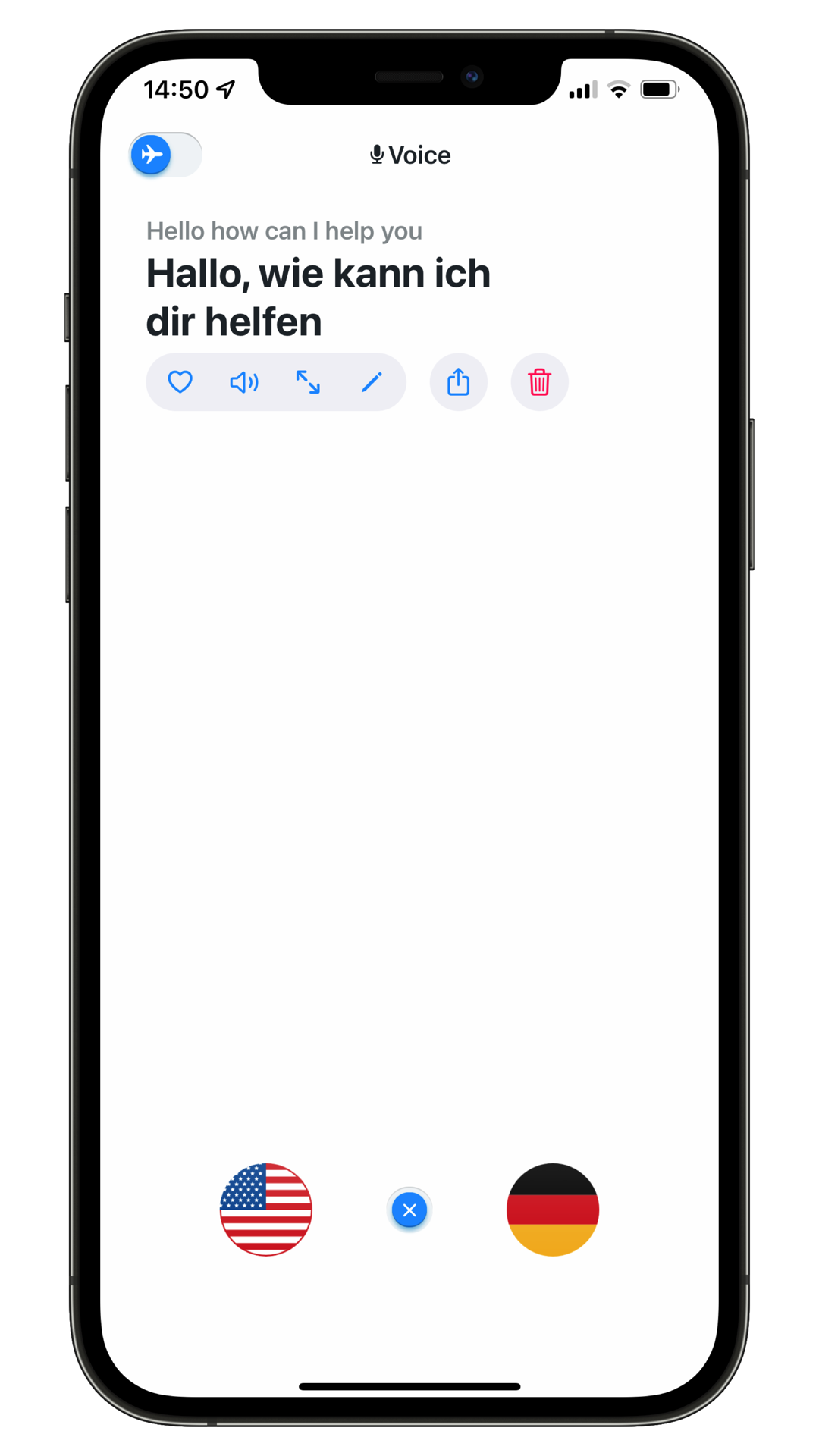 By switching the toggle with the airplane icon you will activate offline mode and it will ask you to download the languages' offline packages (if the selected pair are supported for this mode). Switch it again to turn offline mode off.
​If you still have questions please Contact us.