The Mood feature tells how your texts will be comprehended by your readers, such as joyful, optimistic, or sad.
Let's get started!
Once you start typing in your favorite app, simply tap on the purple "t" icon to display the keyboard's features.
Once you see the features displayed, tap the Mood icon: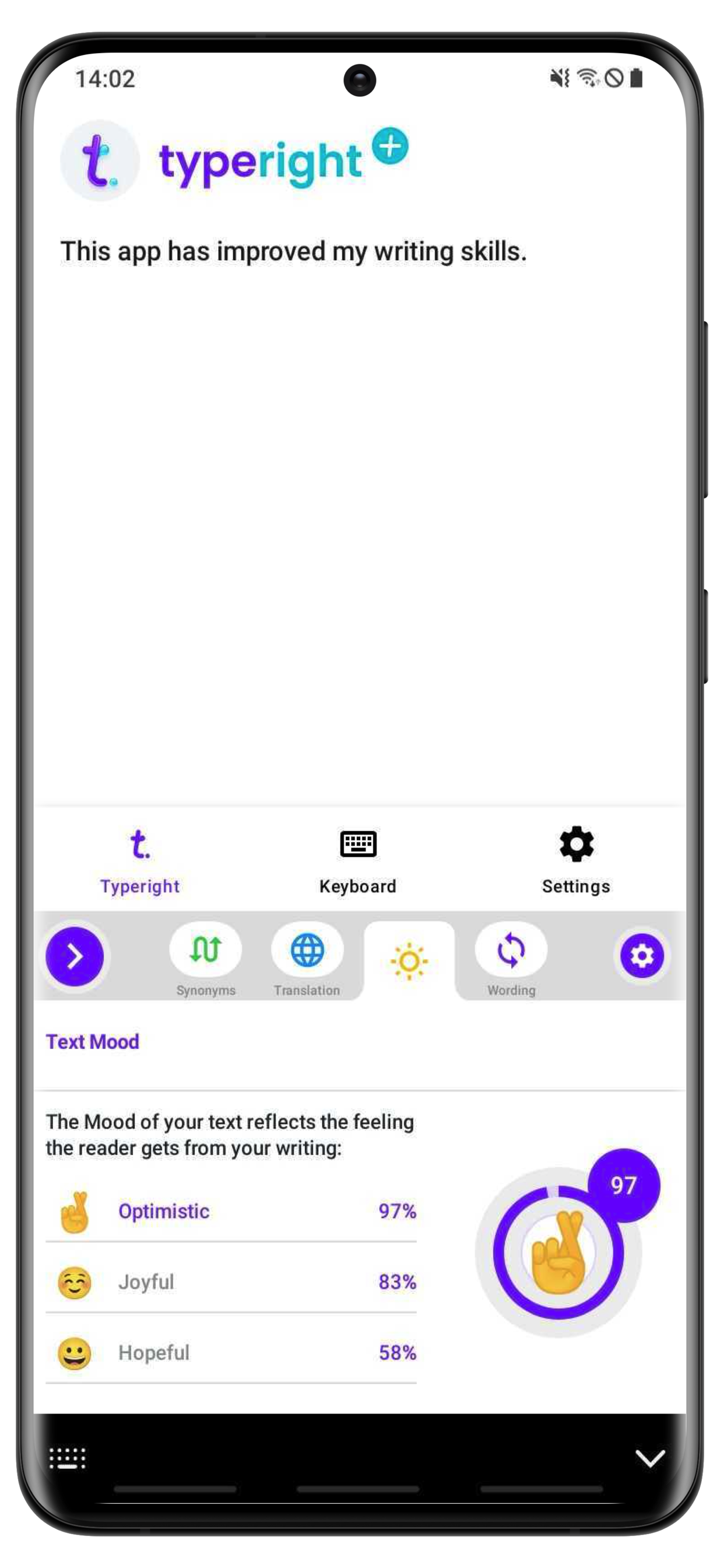 The keyboard will tell the mood of your text. Simple like this!
Please find more information on our Blog.
If you need further assistance or have additional questions, please contact our Support Team.