Simply start typing! The Typeright keyboard will intuitively start predicting words according to context and help you save time! Tap on the "t" button to see all corrections suggested and tap on the green icon with the arrow to add them your text.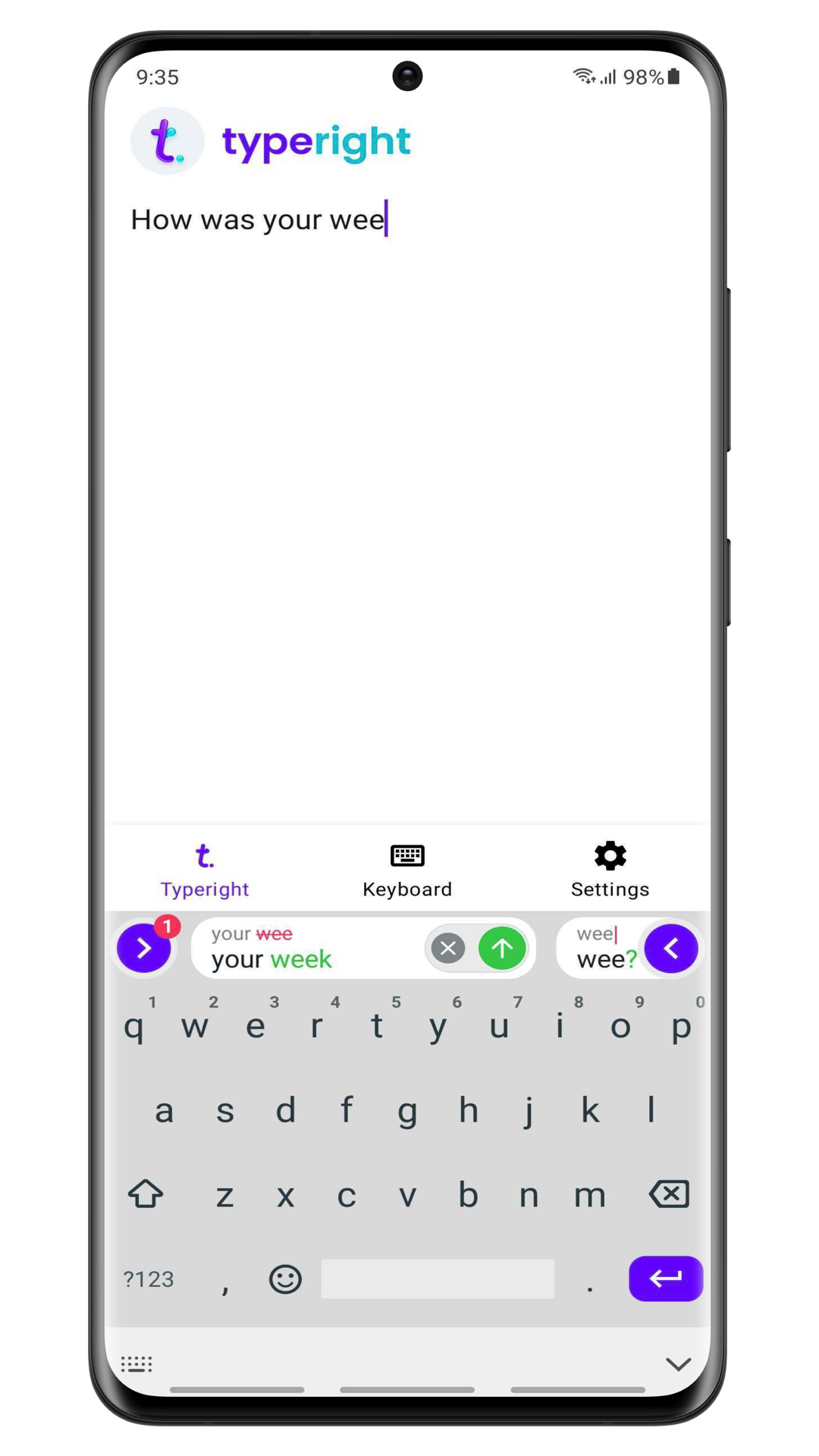 ---
When applicable, the app will list synonyms that might fit better in your text; by tapping on the arrow icon the keyboard will replace the original word with the selected synonym.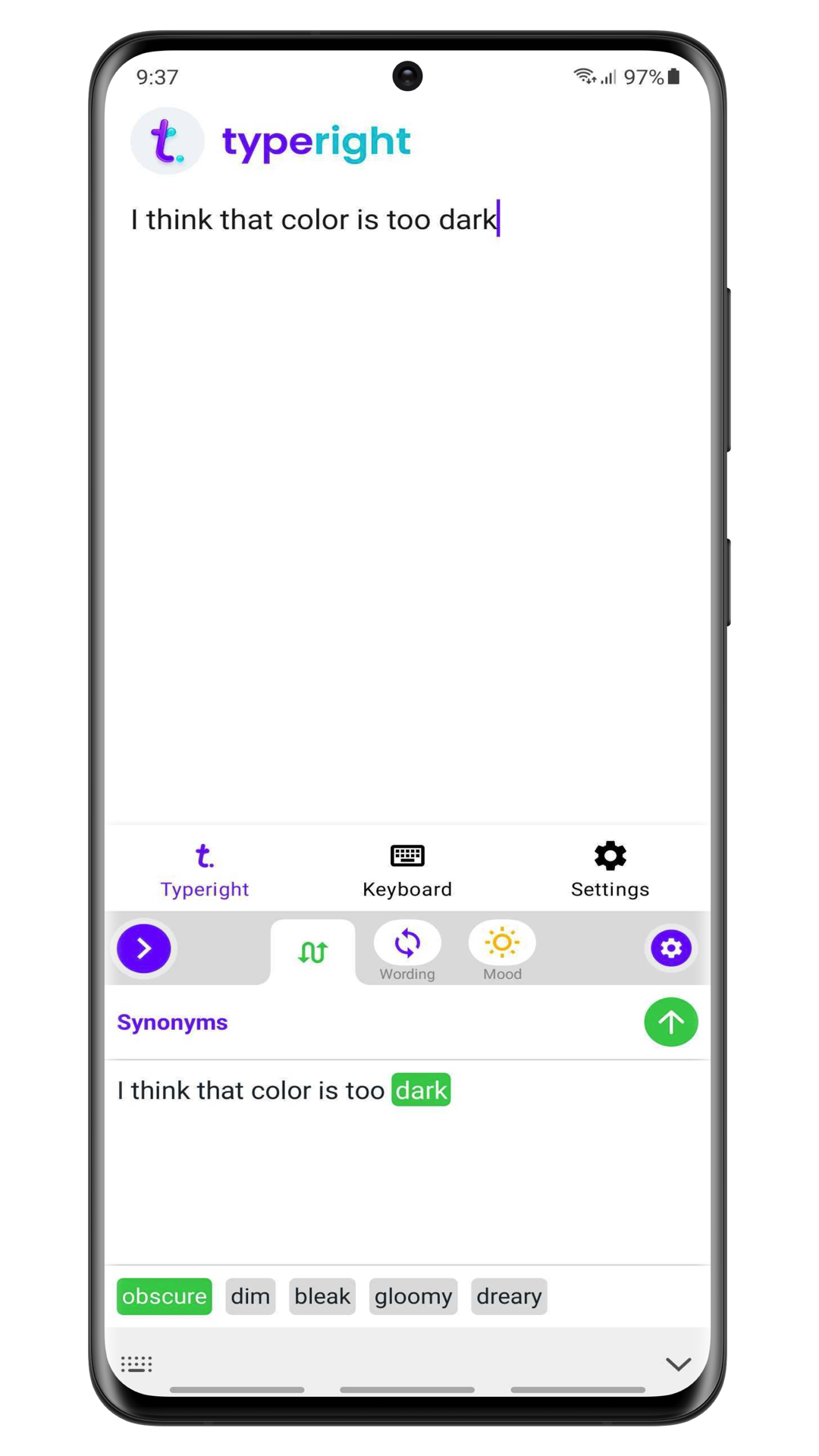 ---
Grammar and punctuation are being checked by the keyboard automatically, simply tap on the green arrow to add the correction to your text and avoid all usual English grammar mistakes!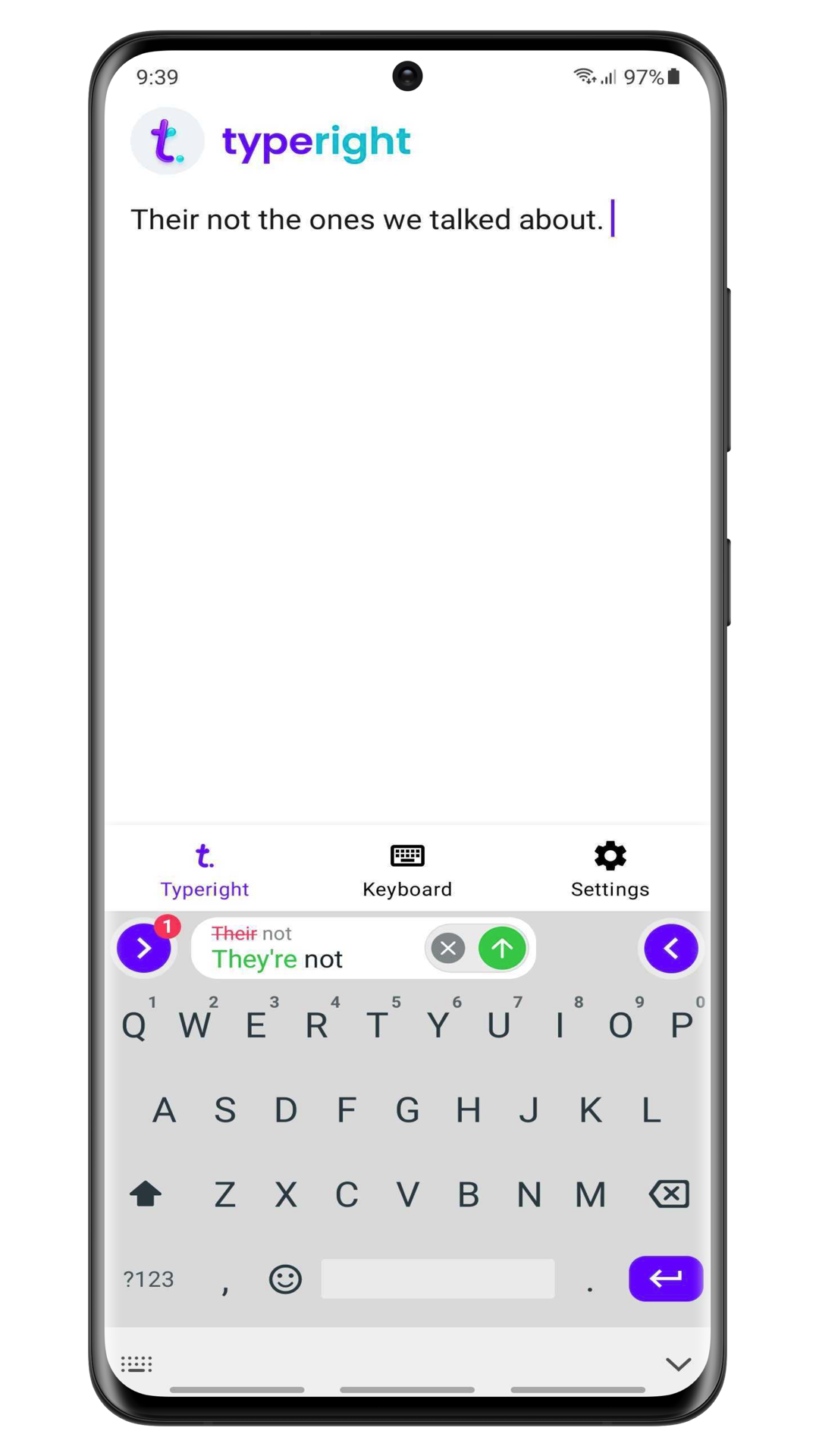 ---
Double check and scan the entire text you created by tapping ton the "t" button: the keyboard will show you all the corrections and suggestions applicable and you can accept them by tapping on the green arrow or simply swipe left to ignore one at a time.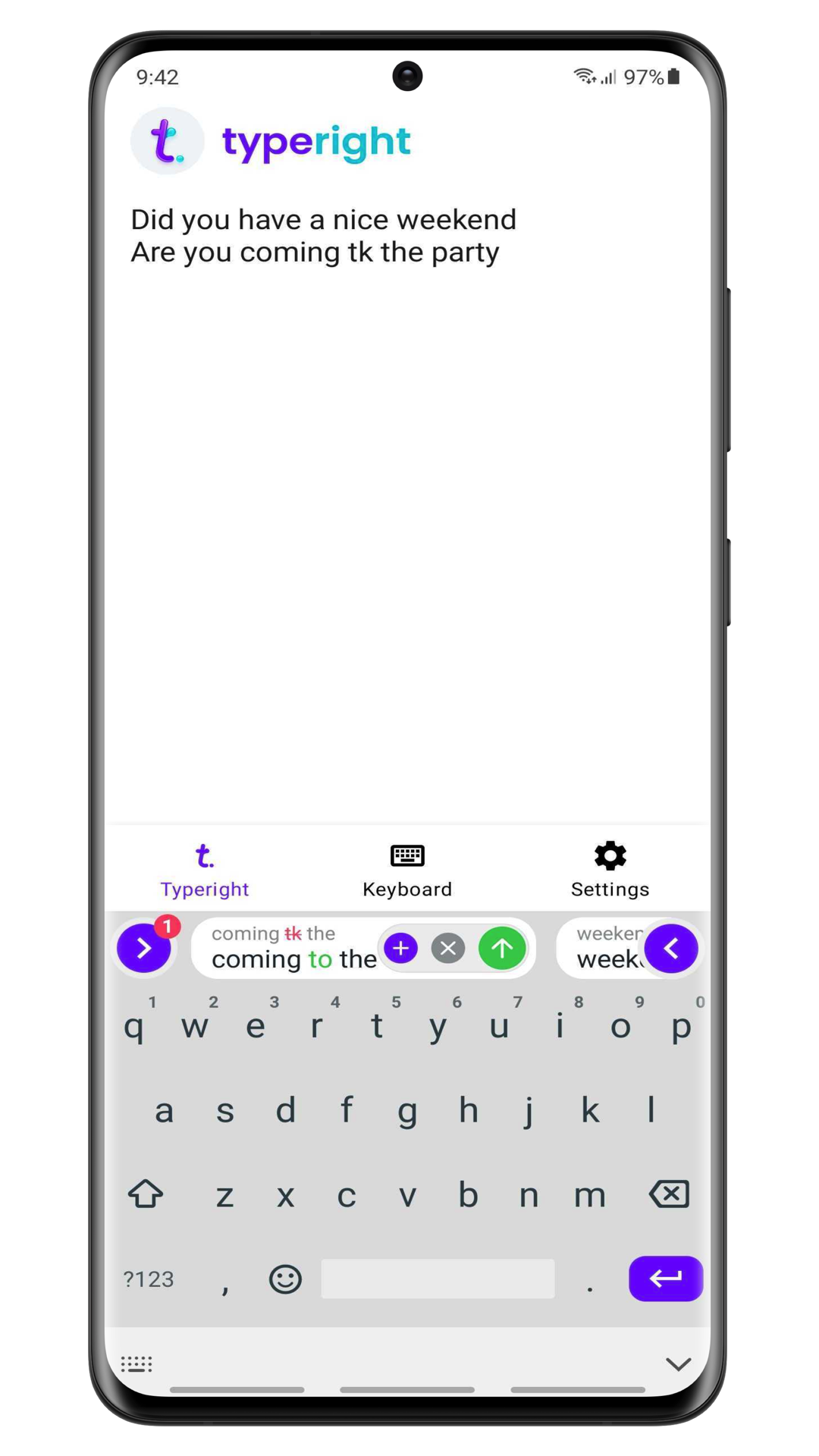 ---
Some words just don't need to be corrected! Add the words you wish the keyboard doesn't change to your Personal Dictionary and create your own vocabulary of unique words, you just need to tap on "+" and the word will be added automatically. You can see your dictionary in the settings menu of the app.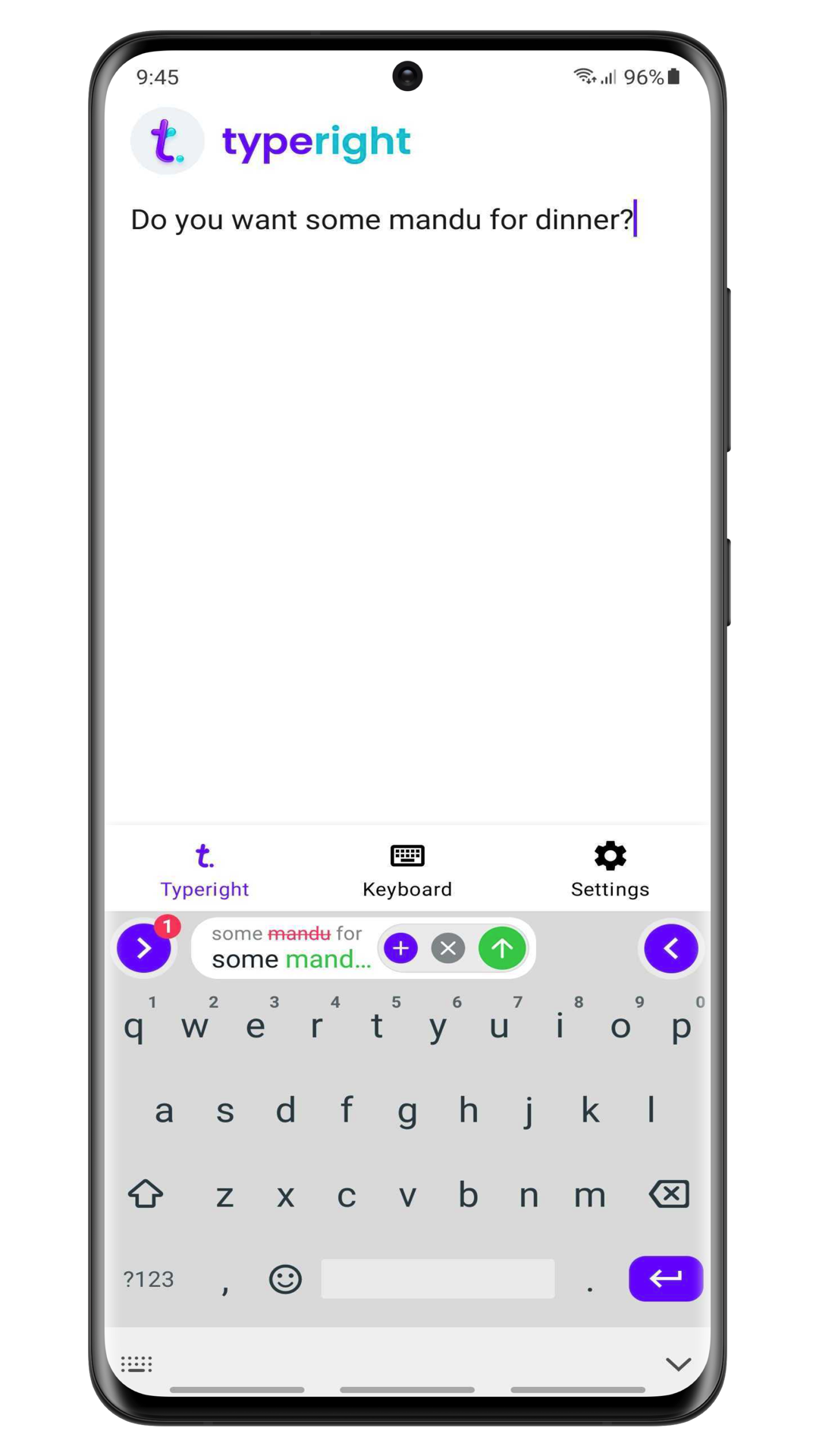 So easy can you take your writing to the next level with the power of Typeright's AI. Need more assistance? Don't hesitate to contact our support team.