Our latest feature is out! It allows you to translate more than 60 languages directly in your Typeright keyboard!
Let's get started!
Once you start typing in your favorite app, simply tap on the "T" purple icon to display the keyboard's features: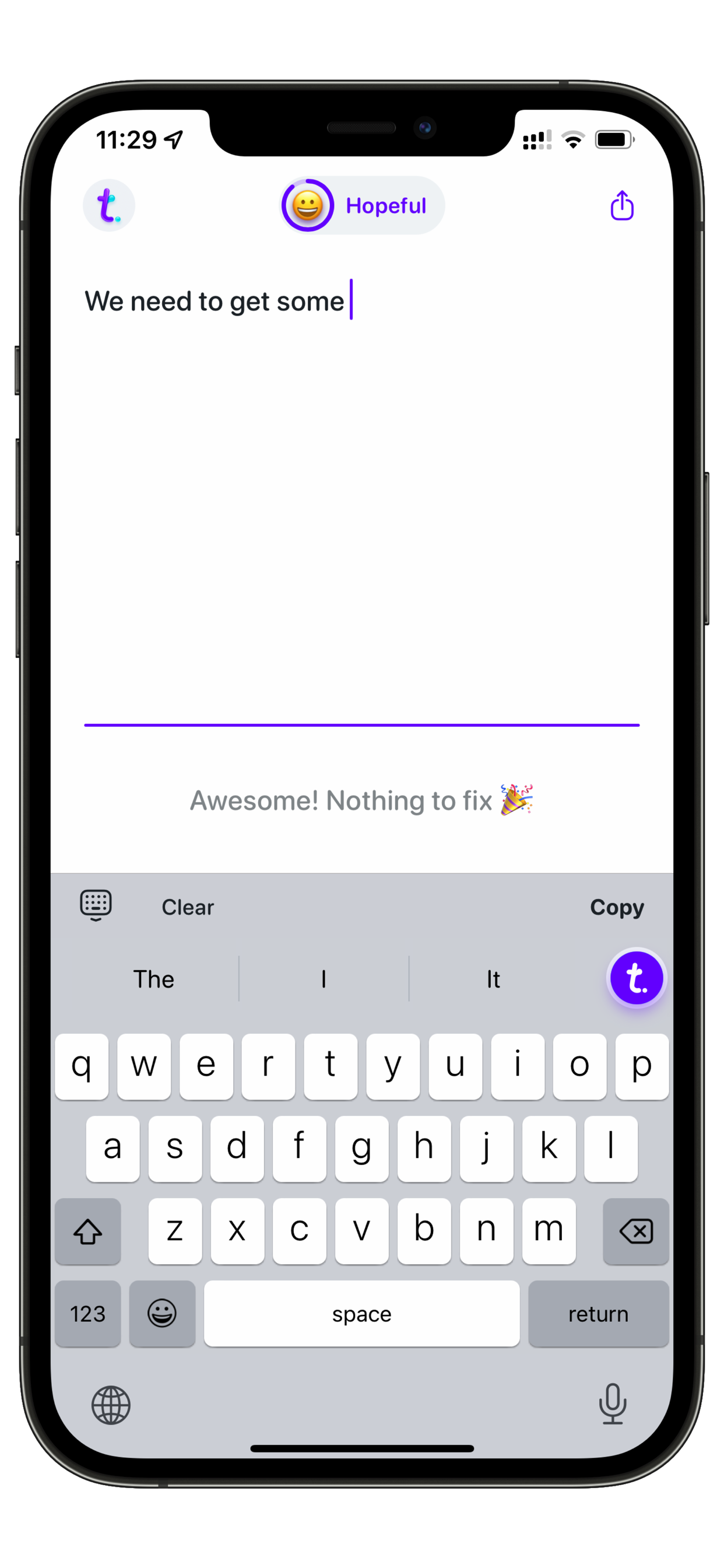 ---
Once you see the features displayed, tap on the "Translate" blue world icon:
---
You can tap the flag icon to select a different language from the list, once you have your desired language, tap on "done":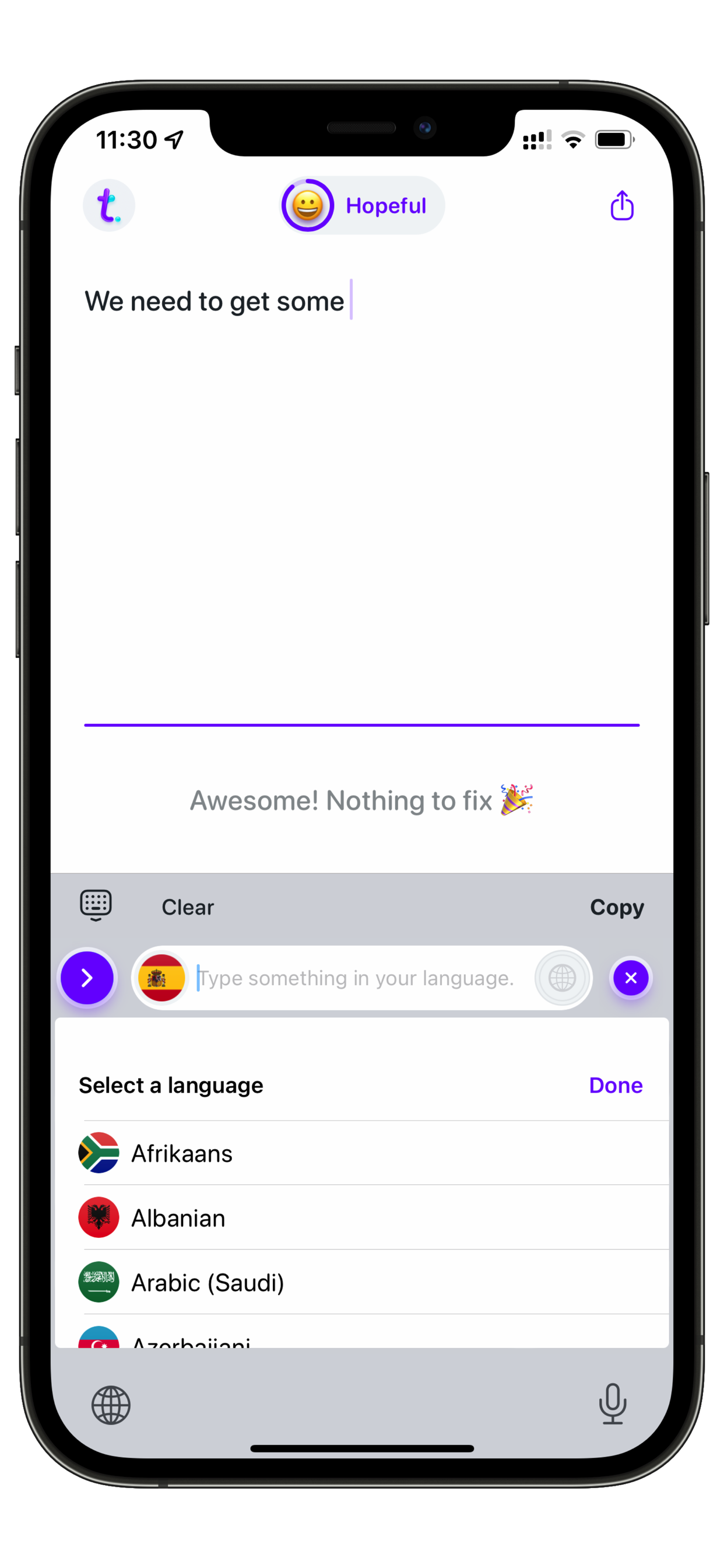 ---
Now you can type the word or phrase you need, tap on the blue icon to translate it:
---
You would now need to tap on the blue arrow icon to insert the translated text in your main typing:
---
The translated text will now appear in your typing and you can continue producing your text.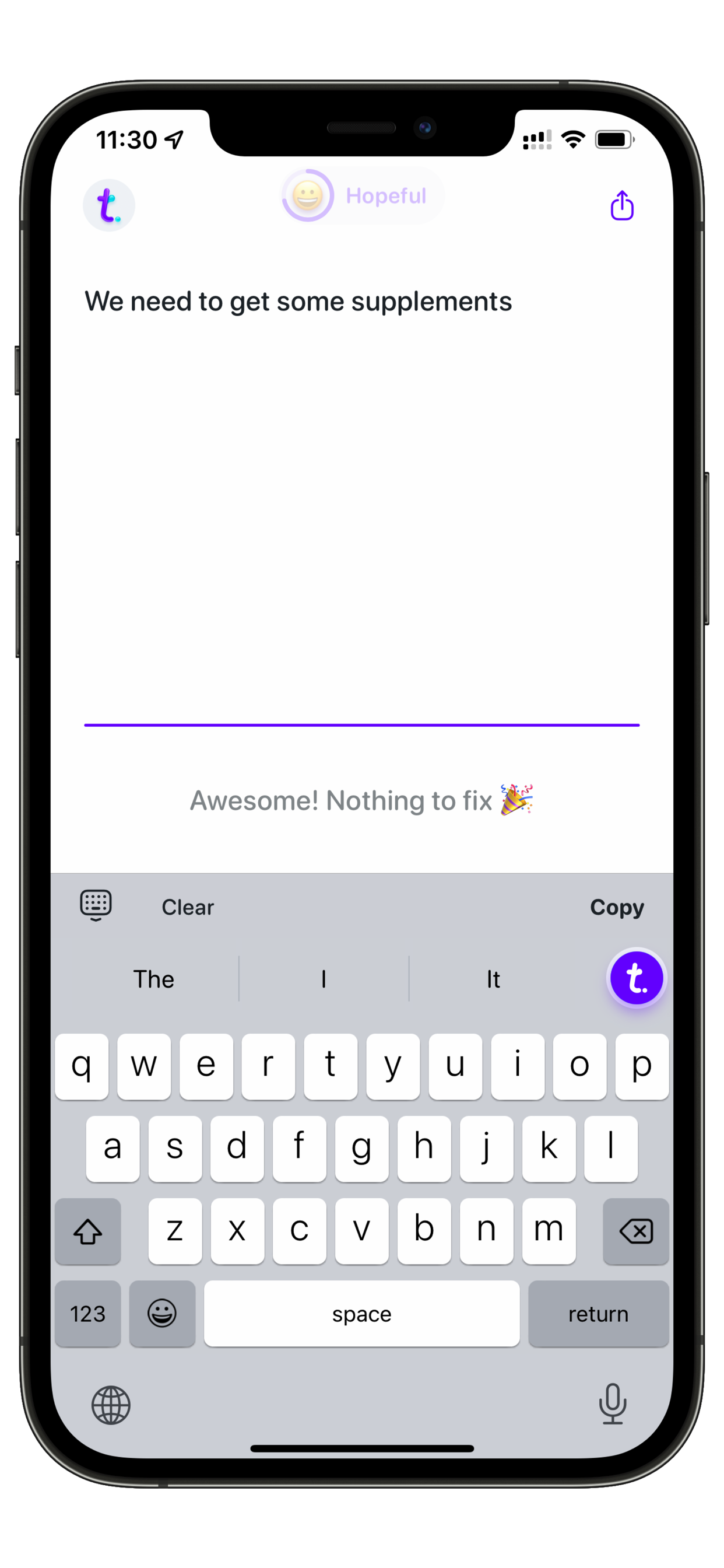 As easy as that you are now able to keep typing!

Please find more information in our Blog
If you need further assistance or have additional questions, please contact our Support Team